Museum of Friends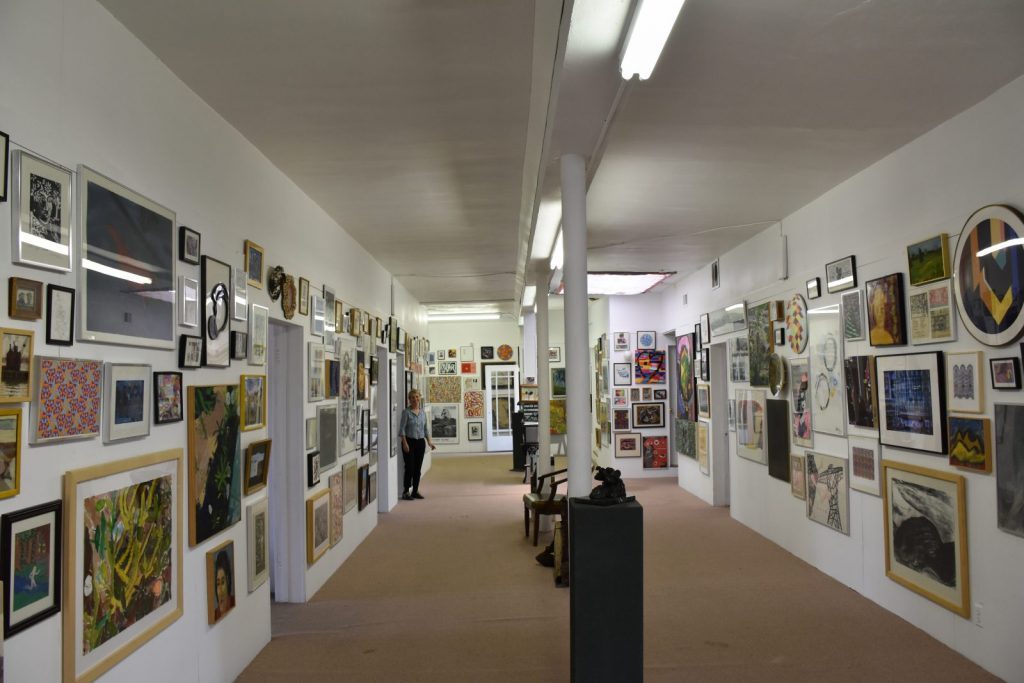 109 E 6th Street Walsenburg, CO 81089
109 East 6th Street
Walsenburg
Colorado
81089
US
The Museum Of Friends (MoF) is a contemporary art museum that opened in October,  2006 in the Southern Colorado rural community of Walsenburg. Brendt Berger's and Maria Cocchiarelli's shared vision for the new museum was to create a place where everyone feels welcomed and the art created by all people valued. The initial collection of 600 works given by their friends became the core of the collection. Over the last 15 years it has grown to over 1600 works that includes paintings, sculptures, fine art prints, drawings, photographs and digital media.  MoF occupies 10,000 square feet of museum display space, with classroom areas, a gift shop and a lower level. MoF is known for it's inclusive and egalitarian open door policy with intention to uplift the community through discussions of creativity, inclusion and developing opportunities.  Many public and educational programs and exhibitions explore how cross cultural understanding and tolerance can make for a just and peaceful society.
​
MoF's grand opening in October, 2007 encouraged the community to explore the building with tours on the 2nd floor that included: the permanent collection, the administrative offices, an art  resource library, a visiting artist apartment and two galleries devoted to the Pacific. These explore pre-Columbian Mexican, Australian, Japanese, Southeast Asian and focus on Aboriginal Polynesian artifacts.  The works on display are greatly treasured by Brendt Berger as they have been passed down to him from his Native Hawaiian ancestors.
​
In 2010, MoF began to occupy the entire building including the first and lower level establishing the changing exhibition and educational programs, and gift shop Made in Walsenburg.
Business Hours
Thursday 10:00 am - 4:00 pm, Friday 10:00 am - 4:00 pm, Saturday 10:00 am - 4:00 pm