Cuchara Dining

90 Panadero Avenue, La Veta, CO, USA
Finally a place to get a cup of coffee, breakfast burritos, pastries and smoothies in Cuchara, Colorado! We recently opened on 09/17/2019. Come by and see us! We will be consistently expanding our menu as we go forward!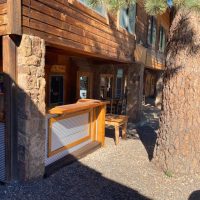 73 Cuchara Ave, La Veta, CO, USA
We are open mornings from 8-2 (room service for hotel guest or ice cream and to-go available 2-8)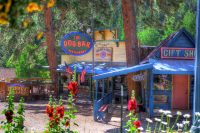 34 Cuchara Ave. East cuchara, co
Known to our visitors as the "Heart and Soul of Cuchara" The Dog Bar & Grill was established in 1980. Currently being ran on only its 3rd ownership in the last 38 years, The Dog Bar & Grill continues to be a staple in the Cuchara Valley. Named "One of the Top 12 Best Outdoor Patios in Colorado" by the Denver Post, The Dog Bar & Grill is the best place to connect with new and old friends, indulge in the best food and cold beverages in the valley, and enjoy the best live entertainment around, featuring local bands all throughout the summer season.
Wednesday 11:00 am - 8:00 pm, Thursday 11:00 am - 8:00 pm, Friday 11:00 am - 8:00 pm, Saturday 11:00 am - 8:00 pm, Sunday 11:00 am - 8:00 pm