Cuchara Cabins & Condo Rentals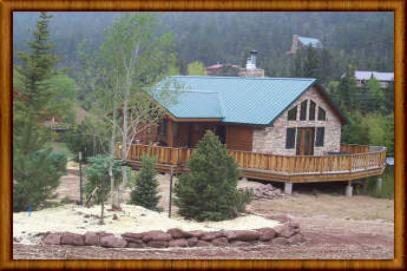 109 East Garland Street
La Veta
Colorado
81055
US
Cuchara Valley, nestled in the beautiful Southern
Colorado Mountains has a little something for everyone.
Whether you're taking a simple drive through the
Scenic Highway of Legends or overdue for a relaxing
getaway, the rustic village of Cuchara is your place!
Experience one of the last truly undiscovered parts of
Colorado.  Enjoy the slow pace, beautiful scenery and friendly atmosphere that can't be found in other
vacation areas!.. all within hours of Texas, Oklahoma
and Kansas.
Lets not forget Cuchara is centrally located, acting as
a hub to several exciting attractions and day trips.
Our accommodations provide a wide range of options, from a simple inexpensive getaway to lodging for large groups.  Prices range from $175-$600 per night.
Call  today for the Cuchara Cabin or Condo Rental
of your choice!  All renters are encouraged to review
our POLICIES prior to making a reservation!
Come beat the heat with highs in the low 80's or just
relax in one of our many Cuchara vacation rentals!