Shalawalla Gallery, Gift Shop, & School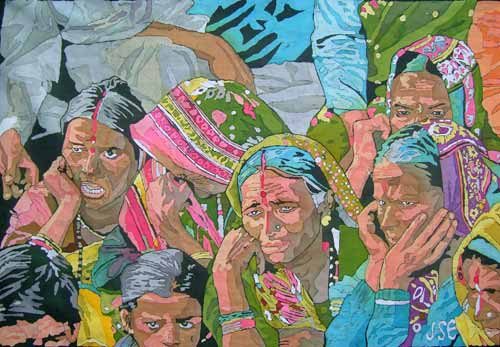 107 W Ryus Ave, La Veta, CO, USA
107 West Ryus Avenue
La Veta
Colorado
81055
US
Beth and Jonathan Evans are internationally known batik artists who have exhibited their work and taught in the U.S and abroad.
With his 45 tears of experience, Jonathan creates realistic batik portraits and a variety of subject matter with a unique graphic style. Beth has been practicing the art of batik for 25 years and creates a detailed vision of nature and her surroundings, recently working on a series of pointillist batik paintings.
Batik Classes
Beth and Jonathan Evans offer batik classes at their studio at Shalawalla Gallery in LaVeta, CO. Whether you are a beginner or want to add to your existing skills they offer classes to fill your individual needs.
Business Hours
Monday 10:00 am - 5:00 pm, Tuesday 10:00 am - 5:00 pm, Wednesday 10:00 am - 5:00 pm, Thursday 10:00 am - 5:00 pm, Friday 10:00 am - 5:00 pm, Saturday 10:00 am - 5:00 pm, Sunday 10:00 am - 5:00 pm