La Veta Country Store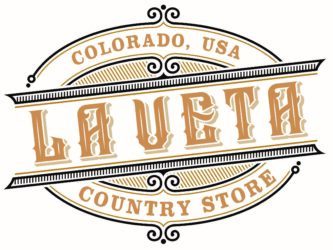 200 N Main St, La Veta, CO, USA
200 North Main Street
La Veta
Colorado
81055
US
La Veta Country Store is in beautiful La Veta Colorado in the shadow of the majestic Spanish Peaks, conveniently located along the Highway of Legends and Trans America Trail. You can find us at 200 N. Main just as you come into La Veta.
We are a Convenience Store and Valero gas station.
We offer familiar brand name groceries and beverages, the largest selection of domestic and craft beers in the area, a wide selection of local gifts and souvenirs. We have a nice selection of sporting goods for fishing, hunting, backpacking and camping. We are licensed by the State of Colorado to sell Hunting and Fishing licenses as well as state park passes.
Stop by any morning for one, or two, of our awesome fresh handmade breakfast burritos. Then around 10'ish, we switch up the grill and Derek starts cooking up juicy hamburgers. On the weekends you will find Billy serving up pulled pork and brisket sandwiches in the afternoon. The folks around here and our friends on the dusty trail rave about our grub.
For those returning on the trail from the mountains in their covered wagons, we offer an RV Dump Station to lighten the load before heading on down the trail.
There's always an open invitation for y'all to come on back and visit.
Business Hours
Monday 5:00 am - 9:00 pm, Tuesday 5:00 am - 9:00 pm, Wednesday 5:00 am - 9:00 pm, Thursday 5:00 am - 9:00 pm, Friday 5:00 am - 9:00 pm, Saturday 5:00 am - 9:00 pm, Sunday 5:00 am - 9:00 pm