Gallery at the Timbers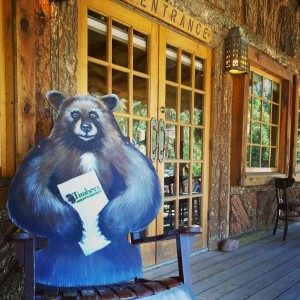 23 Cuchara Ave. East Cuchara, Colorado
23 Cuchara Avenue
La Veta
Colorado
81055
US
The Timbers Restaurant and Tavern in the Village of Cuchara is not only a place where you can relax with friends, and enjoy a drink or a fine wine in the tavern before experiencing fine dining with an incredible selection of steaks, seafood, and other taste-tempting entrees … but it is also home to the Gallery at The Timbers.
The Timbers says …
"The Cuchara Valley is home to some amazing artists, and we are happy to feature their work in our gallery.
Please take a tour throughout our tavern, dining room and up in our loft to see works currently on display including paintings, sculpture, and multi-media works.  Colorado and the southwest United States offer fantastic inspiration to these artists and we are proud to exhibit their pieces.
Artists  include:  Shawn Bridges, Diane Broce, Scot Mangold, Marnee Camp, Bradley Lemons, Frances Staniforth, Tim Deibler, Marcia Barclay and Wayne Stewart.  Please take time to enjoy the offerings.  Each piece is clearly marked  with a price. We encourage you to take home a piece of artwork from one of our artists and add it to your collection."